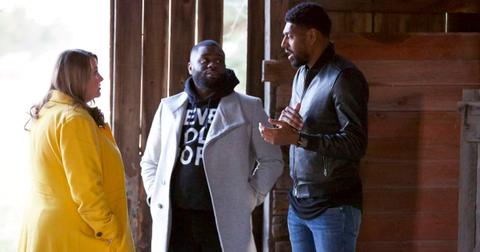 Investigating the supernatural does not always have to be a super serious job. In fact, it's even more entertaining when bits of humor are added in to break the nail-biting tension. 
In Travel Channel's newest series, Ghost Brothers: Haunted Houseguests, viewers will follow three friends — Dalen Spratt, Juwan Mass, and Marcus Harvey — as they investigate the homes where reported paranormal activity has been occurring. 
These three former frat bros may seem familiar… and that's because this is not their first ghost-hunting show on TV. The reality trio's original series Ghost Brothers aired on Destination America, which saw the guys investigating abandoned buildings and reported haunts. So, how is this new series different? Is this just a reboot?