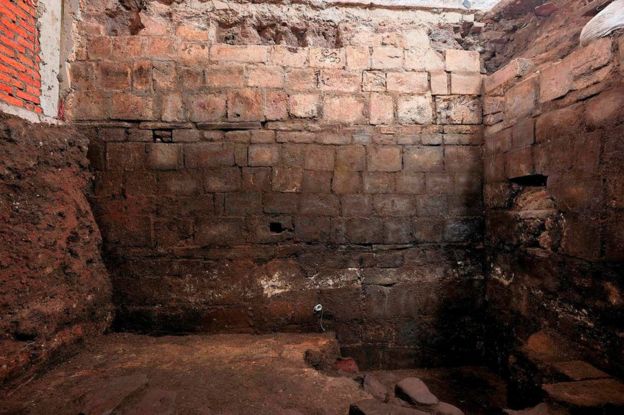 The remains of an ancient Aztec palace have been discovered under a stately building in Mexico City.
During renovations at the building off the capital's central Zócalo plaza, workers found basalt slab floors.
The floors were part of an open space in the palace of Aztec ruler Axayácatl, Mexico's National Institute of Anthropology and History (INAH) said.
The palace was also used as the home of Spanish conquistador Hernán Cortés after the fall of the Aztec empire.
Excavators have found evidence of the home Cortés had at the palace site.
Archaeologists say it is likely to have reused materials from Axayácatl's palace – which, like other sacred Aztec buildings, was razed by the Spanish conquistadors.